ITEs Business Solutions.​
Business To Business Solutions
Account Based Marketing
&
Persona Based Marketing
There's no shortage of reasons why ABM is alluring to B2B organizations. Organizations honing ABM have better alignment with their pipe, and eventually close larger deals within their target accounts.
Market Wavegen adds (PBM) Persona Based Marketing to the ABM strategy of the top B2B advertisers that concentrates sales and marketing resources on a clearly defined set of target accounts with specific buyer persona within a market.
We have extensive research on TAM (total addressable market) and hands-on experience underpins our proven approach.
We have filled our clients' pipelines with nice leads and new opportunities & now we are making use of cutting-edge strategies, gear, and technology in our ABM applications.
SALES & MARKETING
ALIGNMENT
Sales and Marketing teams both have one goal: to grow their business. However, they aren't on the same page at all. When Marketing and Sales are working in silos, often without talking to each other, it can cause serious problems with the pipeline. It's crucial to break down silos and build a collaborative environment so that both teams are informed of what's happening on the other side.
If a company has a misaligned sales and marketing team, it can inhibit the flow of leads that are handed off from one member of the team to the other.
Market definition and sizing is an imperative step for every start-up to take before planning a new project. Market Definition & Sizing is an important first step for any new project you're considering.
Our market definition, segmentation, and sizing services will identify your most profitable buyers. Once we've identified who your business targets, we can make sure that your goals are achievable and practical and develop a marketing plan for the specific buyer types you sell to.
A steady flow of qualified leads is one of every marketer's biggest responsibility, and to help you get there, we'll start with the end goal in mind. Our B2B marketing strategy experts will map your revenue goal onto the Decisions Demand Waterfall, then calculate how many leads are needed at every stage to reach that goal.
A successful brand strategy nurtures an emotional connection with buyers. It recognizes their needs, speaks their language, and gets them excited about what you offer. From there, it's easy to guide them from awareness to conversion. Yes, that takes work. It takes commitment. But if your brand connects with buyers, draws them in and keeps them there, it's more than worth the effort.
To claim that valuable, emotional brain-space, your brand positioning needs to be:
• Differentiated
• Simple
• Resonant

To make your brand positioning differentiated, simple and resonant, we follow a framework called the Persuasive Process. This tried-and-true method for developing a branding strategy gets to the heart of what buyers expect from a company — and what strategic execution will deliver it.
Our Persuasive Process helps you feel the love from your market by taking a buyer-centric approach to brand strategy.
Insight Gathering: To deepen our understanding of the market's needs, we take a three-pronged approach to research. We interview internal stakeholders to crystallize your unique industry knowledge. We perform competitive research to understand the forces at play in the market. And we interview buyers in person and online, getting a valuable look into their mindset.
Strategy: We use those insights to decide which aspects of your company will resonate best in the market. Then, we build a brand definition around those key aspects. The brand definition spells out what your company will represent in the marketplace. It's our flag on the horizon, and it will guide all branding work moving forward.
Creative Execution: Our team goes further than defining your brand strategy — we bring it to life, too. We'll give you distinct, realized creative concepts based on your brand definition. Together, we'll discuss and refine the direction, then roll out the chosen concept into the marketplace.
We help companies master branding strategy, including brand identity and positioning, but we don't build brands. That's because companies don't create brands. Buyers do.
Creating a cohesive strategy and detailed plans for marketing activity before, during and after your event is crucial. You also need backup plans for the "what ifs" that seem to come up with every live event or trade show. Whether you're planning an in-person or virtual event we have experts who can assist, with services that include:
Today's sales cycle is conducted largely online, and modern buyers prefer to do the research themselves. Studies found that "Within five years, sales leaders who fail to create rich, immersive digital experiences risk alienating customers and losing business as a result."
The good news is that by creating an interactive experience, you can engage your prospects and customers. Interactive tools and content can transform a potentially "boring" product or service into something exciting. This study found that interactive content increased conversions by 100% in comparison to just using static content.
ENGAGING TOOLS TO DRIVE ENGAGEMENT

One thing we've come to realize is that interactive content marketing can be a great way for brands to build an emotional connection with customers. It encompasses many different assets, like videos, graphics, and quizzes for in-page promotions. But there are seven of the most common types we make for our clients:
WEB DESIGN AND
DEVELOPMENT
DESIGN FOR TODAY'S TECH-LOVING CONSUMERS
When it comes to B2B buyers, the digital purchase journey is now the norm. If your site doesn't make it easy for them to gather info and compare options, they'll visit one that does. Is your website ready for this challenge?
A website's function should align with the priorities of potential buyers. It should leverage responsive web design to perform well on all devices. It should provide a brand experience that fosters trust, engages viewers, and educates them with interactive content that generates demand that helps move buyers towards the sale.
We offer a range of services from content-based SEO optimization to private consulting sessions with our experts. We can help you rank higher in SERPs (Search Engine Results Page) and generate traffic to your site. Plus, we work on improving conversions for customers.
We'll analyse your business, your competitors, and the industry to determine what language and questions resonate with buyers right now and then we'll implement that knowledge when creating content.
One of the most important parts of your website is the foundation you build on-page. We focus on content, URL structure, and redirects to make sure that we can effectively promote your content across the web.
Link-building is one of the most important elements in developing your site's authority. Our experienced team can help you by maximizing your page's authority with compelling links from industry leaders. For example, they can even create a company blog to generate more "link juice" and promote your businesses thought leadership links. How cool is that?
We optimized our site for quality content and great architecture with a set of tactics that include:
Lead Management & Nurture
We've got your back in this department you'll be set up with a platform and team to guide the leads coming into your business through every step of the sales process. You'll get in-depth market insights and industry best practices to help you make more intelligent decisions, ensure all processes are in line, and build your team.
We know that you're constantly aiming to grow your business, and we have a team of professional lead managers dedicated to helping you become the industry leader. Lead management is our specialty, and we have a proven track record of getting results for our clients.
Qualified leads are the lifeblood of every company. We'll help you identify which ones are sales-ready and ready to convert, and then place a lead nurturing plan in place with those who need more time.
We can help you design a lead qualification and tracking strategy by using email, telemarketing, and marketing automation. These tactics allow us to identify the prospects that we think are most likely to convert into customers. We can then funnel them into a lead nurturing program. This helps you keep your best leads engaged in content and tools that are appropriate for where they are in their buying cycle. Once they're sales-ready, it'll be easier for your sales team to put them through the final steps of the purchase process. Since we've helped you optimize your best leads, this will keep everyone on your team highly productive.
We don't just churn out leads. When you turn your prospects to the sales department, we focus on high-quality lead development and delivery. Generating, developing, and delivering sales-ready prospects is one of the most critical parts of a successful B2B marketing strategy. Companies who do it well can significantly increase productivity from their sales team, close a higher percentage of opportunities, and optimize their business development resources.
We always take a lead nurturing approach and develop custom nurturing campaigns to achieve your goals.
Lead nurturing is an ever-evolving conversation between you and your prospects. However, the conversation won't be meaningful unless you're saying something relevant. With our approach to lead nurturing, we go beyond marketing automation / email marketing because in today's world, people will ignore you if all you do is fill their inbox with irrelevant content.
Our nurturing techniques will move you down the funnel. These include:
Do you need help qualifying your leads? Adding a team of telemarketers to your marketing mix will help you determine if they're sales-ready, or if they could use another round of nurturing. Getting to know them will also give you the opportunity to learn more about your addressable market and their buying journeys.
A well-executed direct mail campaign can generate more conversions than just an email campaign. By incorporating a direct mail strategy into your existing marketing arsenal, you can also build brand recognition by keeping your company in the minds of leads and on their doorsteps.
Social media is key to make sure you are always top-of-mind with your target market. Our dedicated team of social media gurus uses organic and paid campaigns to keep them engaged and drive them right where you want them. Plus, we leverage social media analytics to figure out where your leads are spending their time and what kinds of questions they're asking.
When you generate leads, it's critical that you assign them to the right people and processes. This will ensure that they're properly managed without any issues. We can help by making sure your marketing operations process is solid. In addition to fortifying your current strategy, we can also add new capabilities and insights.
Our experts specialize in marketing automation, so they can help you organize your marketing workflow, streamline communications, and optimize the customer journey. We'll help you analyse metrics to improve your overall business efficiency and convert more prospects.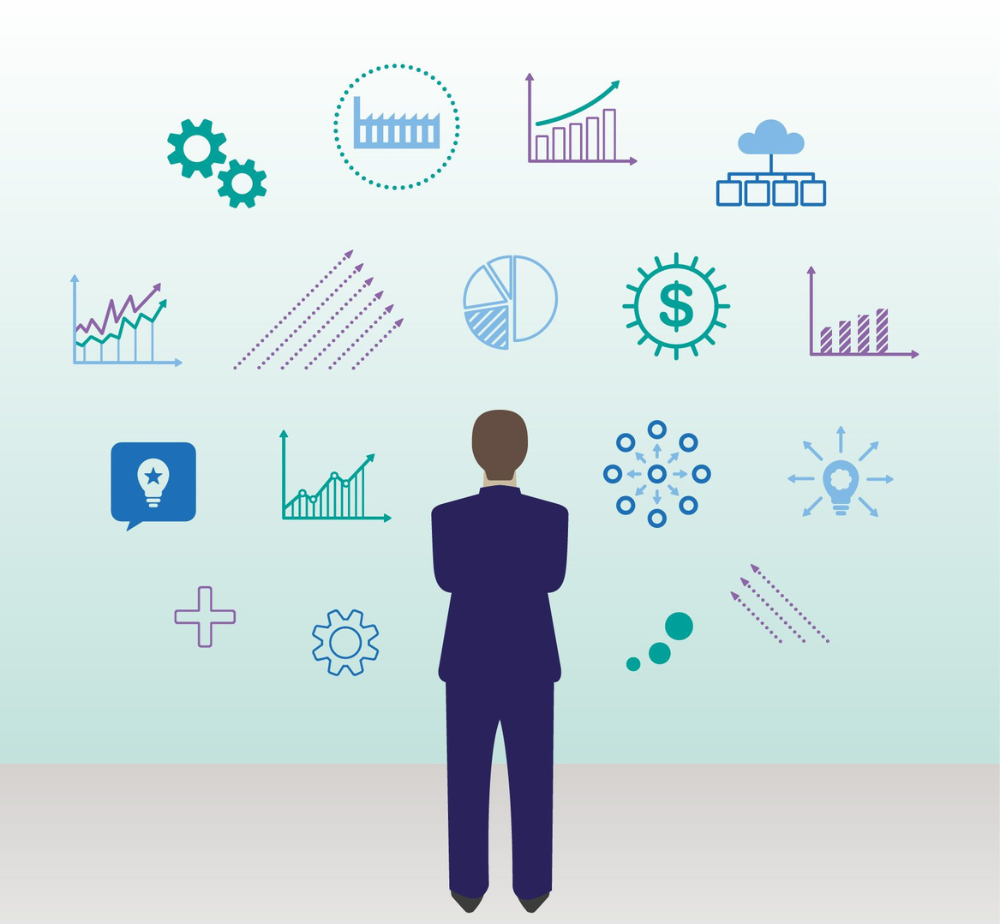 FILL YOUR B2B SALES PIPELINE
Lead generation is the lifeblood of any company, but not all leads are created equal. We can help you identify those opportunities that will convert right away. For those that need nurturing, we'll put a lead nurturing plan in place to move them through the funnel until they're ready to make a purchase.
If you want to be more successful in sales, we can help you identify your most qualified leads. Once we've compiled a list of prospects, our experts will design a program that nudges those qualified leads into a nurturing program. There they will find targeted content and tools that are appropriate for their needs and stage in the buying cycle. With this information, your sales team is better able to maximize their productivity and turn your best leads into fully engaged customers.
We focus on quality leads over quantity. Generating, developing, and delivering sales-ready leads is crucial to the success of your B2B marketing. Companies who do it well get maximum productivity from their sales force, close a higher percentage of opportunities, and optimize their business development resources.
Our Lead Nurturing approach incorporates every possible step, both online and offline, to turn your prospects into loyal customers.
Lead nurturing is an ever-changing conversation between you and your prospects. However, if you don't have something to say that pertains to them and will hold their attention, it's going to be hard to engage in a meaningful conversation. Our approach to lead nurturing starts with marketing automation and email marketing--but we offer more than those because these days, to get someone's attention they need more than just an email.
One of the best ways to move people through the pipeline is through nurturing techniques. There are a variety of different techniques we use, such as:
Tele qualification: Adding a specialized team of telemarketers to your marketing mix will help you determine if your leads are ready to buy. With this tool, you're able to engage in one-on-one conversations with your potential customers and learn more about their buying journeys.
One-third of all adults have made a purchase decision based on direct mail. Direct mail also results in stronger brand awareness and provides lead seekers with a physical, tangible marketing experience. A well-executed direct mail strategy will help you generate more conversions than email campaigns by integrating this strategy into your marketing strategy.
Social media is an important part of your online strategy. That's why we create organic and paid campaigns to reach your target. We leverage social media analytics to help figure out where your leads are spending time, what sorts of questions they're asking, and how many impressions your content is getting for various terms.
We design and deploy holistic telemarketing solutions for mid-sized to enterprise businesses that integrate with marketing operations systems to nurture leads. Our process begins with a tailored strategy and may include a variety of services, including:
We offer a call guide and messaging development strategy to bring innovation and growth to your voice-based business.
We specialize in inbound and outbound calling for companies of all sizes. Let us help you grow your business and conquer the competitive marketspace.
These are the two most important aspects of your business, especially marketing. By collecting data on past and present campaigns, you will be able to refine your strategy and get the most out of your investment.
Your marketing team's instincts for connecting with buyers are outstanding. And they will only get better as time goes on. Still, instincts can only take you so far in the digital world. Every day, marketers need hard data and measurements to show clients and bosses their ROI. To tackle this science aspect of the job, you need marketing analytics that provide real-time data and ROI metrics.
As your marketing partner, we dig into digital assets of your business and your competitors to better understand your customers. We provide a custom plan for using customer data to drive more personalized promotions, so you know what's effective and what's not.
Our attribution analytics provide deep insights into the traffic sources that are providing the most value to your business. Our reporting suite provides a snapshot of all your digital marketing data in one place, no need to go between different tools.
You can't fix what you don't measure, which is why our system offers cross-system reporting with deep insights. We'll work with you to implement a measurement framework and develop the right attribution strategy.
With our deep understanding of data and marketing technology, we can make sure that all your systems are working together. We'll give you a unified view of your customers and the sales and marketing operations you rely on.
Make Your Marketing More Personal
Whether it's done through "batch and blast" or behaviour-based nurture programs, email continues to play an important role in B2B marketing. Leveraging our knowledge of your audience and your industry, we map buyer's journey streams to nurture and engage prospects and customers. We then develop the strategy and content to resonate with your core audience and their unique pain points and execute in your preferred marketing automation platform such as Pardot, Marketo or Salesforce Marketing Cloud.
In today's digital world, the lines are blurring when it comes to B2C and B2B expectations. Engagement in social media continues to increase, and so do the expectations surrounding B2B social media marketing. There are many different approaches to social media, from sharing content for demand generation to leveraging key networks to reach new audiences and elevate your company's profile as a thought leader. We'll work with you to understand your business objectives in order to deliver a social media strategy that prioritizes the audiences, channels and approaches that make sense for you.
PERSONAS & BUYER STRATEGY
Marketing is all about building valuable relationships with your buyers. The best way to do this is through buyer research and persona creation. From there, you can identify what topics are pertinent to them and create an educational buying experience for them.
With a buyer doing so much research themselves, it's important to make sure you get their attention before they pull out of the process. One way is using buyer personas. By understanding buyers' needs better than your competition does — and structuring your content to resonate with their needs and meet their expectations — you'll move them more easily towards engagement and sales.
Here's the only model for habits you'll ever need. To craft specific, effective marketing content for your business and target audience, it's essential that you know who your prospects are. Our strategists will work with you to create personas that reveal how top-of-funnel buyers think and move through the buying cycle. These profiles include information about your customers' priorities, challenges, and decision-making criteria.
To make a buyer persona, we follow the Buyer Persona Institute's model. This technique dives deep into the factors that motivate buyers to make a change — what it takes to catch and keep their attention. The result is personas that are both compelling and accurate, capturing a buyer's mindset in an insightful way. We base our buyer persona interviews on the Buyer Persona Institute's Five Rings of Insight.
To show you the true quality of SEO, here are a few examples.
We have the tools and expertise to deliver detailed customer insights. Our approach combines online surveys, in-person interviews, phone interviews and data analysis to determine how your customers buy and which buyer types are the best fit for your business.
I. Eat when you're hungry and drink when you're thirsty
We conduct interviews to uncover buyers' reasons for buying a product. From benefits and other hidden factors to needs or various aspects that shed light on their decision, we want to know what them in your shoes. By the end, we'll have deep insight into the people you speak with and why they're interested in what you're selling.
You may be wondering what our services look like in the end. Here they are!
We provide detailed insight into what buyers care about, want, and need. We go beyond surface-level demographics to show the true needs of your buyers. You'll get brand strategy ideas, buyer personas, marketplace insights, and more.
We provide detailed insight into what buyers care about, want, and need. We go beyond surface-level demographics to show the true needs of your buyers. You'll get brand strategy ideas, buyer personas, marketplace insights, and more.
We are specialists in a wide range of strategic B2B buyer research services, including:
Customer journey mapping: Work with your buyers to understand the problems they're experiencing and the needs they're looking to fulfil at every stage of their journey.
With voice-of-customer research, you can generate in-depth insights for marketing, branding, and even development.
You can use a market map to help identify and prioritize which groups are the best prospects for your demand generation strategy.
If you're looking for actionable strategies that will help your business retain more customers, then you have found the right place.
Product launch research tools are essential when it comes to gauging customer interest and securing awareness for your upcoming launch.
TRANSFORMATION INTO DIGITAL
Once you have your personas and other research, you will likely want to start or accelerate the digital transformation of your business. We work with all types of companies to help them create plans to modify their processes, culture, customer experience and more.
We offer services such as digital transformation strategy and process, which are important to any company that is looking to create a more engaging relationship with their audience and stakeholders. Ready to boost your sales and marketing by understanding what your buyers want? Get a quote on an insight strategy research project!
Intent data helps guide your content strategy for marketing purposes. It tells the marketing team when a customer is looking to buy a product or service and can be used to improve funnel performance.
Content engagement provides the most measurable form of intent data, which is valuable for marketers. They can use it to enrich other intent and propensity data sets that help them better understand their customers and strategize on how they can sell more products.
Social media has changed customer expectations. They want to know that a company is there and listens to them. Today's consumers can get answers faster than ever, so the stakes have never been higher for businesses.
We track your interactions by focusing on three main areas: customer-facing public engagements like social media reviews or public conversations with you; customer data collection from CRM systems or publicly available information including LinkedIn profiles for example, and third-party data sources like review sites or search engines where we can look for clues about how to best help you.
Redefine your power with Intent
When marketers go after people who are ready to learn more and talk to sales, they can increase their conversion rates. Marketers should understand these signals of purchase intent to create the best marketing encounters. These channels let marketers know a person's interest or readiness to buy a product with solutions for their question or problem.
There are many ways to tell if someone is interested in your product. For example, if they're browsing the website and pricing page, creating their own implementation docs, or doing their own research online.
Some Sources Used For Capture Intent Signal
With this data, you will know:
The following categories are included: