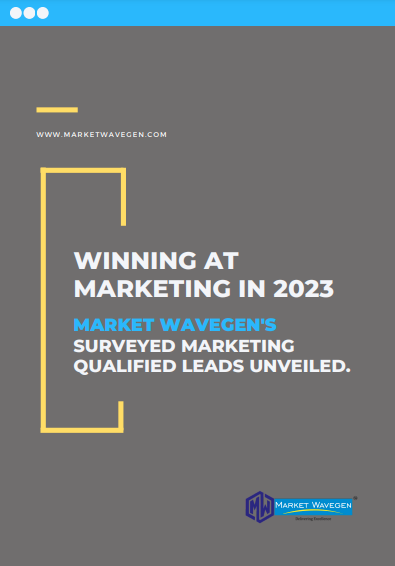 Winning at Marketing's in 2023 Market Wavegens Surveyed Marketing Qualified Leads Unveiled
In today's business landscape, companies are competing more than ever before. In this highly competitive environment, it is crucial to have a strong marketing strategy to attract and retain
customers. Market Wavegen is a marketing solutions provider that specializes in demand generation, lead nurturing, and lead conversion.
Our unique approach combines market intelligence, creative insights, unconventional tactics, and a multi-channel perspective to help agencies, publishers, and enterprises improve their marketing strategies and achieve their business goals.
Understanding the Importance of Target Audience
To develop an effective marketing strategy, it is essential to understand your target audience. The more you know about your customers' needs, preferences, and behaviour, the better you can tailor your marketing strategies to meet their needs. That is why Market Wavegen has developed the Surveyed Marketing Qualified Leads program.
This program provides deep insights into your target audience, helping you gain a better understanding of your customers' needs and preferences, and tailor your marketing strategies accordingly.